About Forever Cash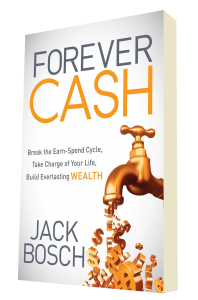 If you are looking to retire younger or seek a fresh approach to achieving financial freedom, you will need to adapt a new philosophy, change your attitude towards money, and make changes in how you spend, save, and invest. There are no shortcuts to wealth or secrets to achieving overnight success, but there is a better, proven, and realistic way to gain financial independence. It's a financial philosophy and strategy that millionaire US-Immigrant and entrepreneur Jack Bosch calls "Forever Cash."
JOIN THE COMMUNITY
The Forever Cash Community is full of people just like you. Sign-up today and connect with like-minded people all over the world.
Forever Cash Blog & News
I have seen that not everyone who wants to be successful actually makes it.  Read more!
---
Paying down debt - or as I call it, plugging the drains in your financial bathtub - is a HUGE part of reaching financial freedom. Read more!
---