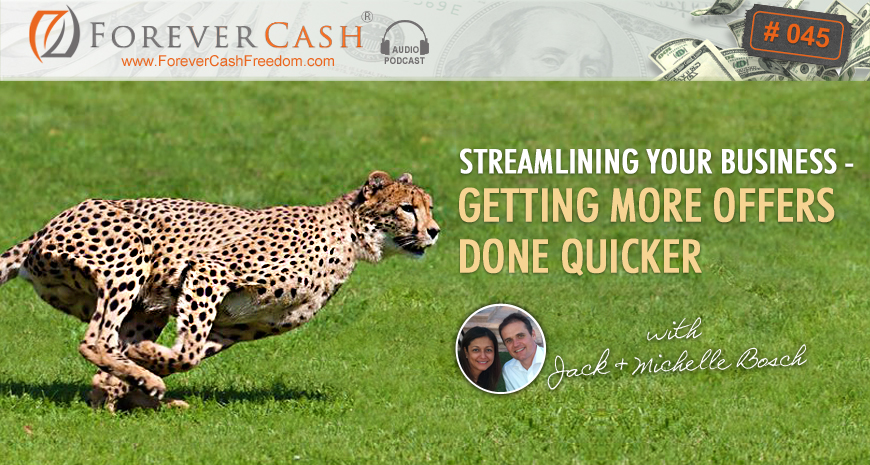 Welcome to the 45th episode in our podcast series that's about investing in tax-delinquent real estate specifically, but we also cover other REI strategies as well. In our business, we focus on properties where the owners have not paid the property taxes. As a husband and wife investing team, we've done nearly 3,800 deals – in land and houses – with little competition and big profits. And we're letting you in on how to do it all.
In today's episode, we're talking about a pretty cool process that we developed in order to make a lot of offers in a short period of time. We call it the 'vertical' approach. We'll explain how and why you need to be taking a 'vertical' approach to your deals instead of a 'horizontal' approach, which is what most people do.
Remember, just because this is how something has always been done doesn't mean you should follow suit.
Basically, what we're calling the 'horizontal' approach is inefficient, and we want to show you a different way of doing your daily tasks that will provide you more progress and better growth. You'll definitely want to put our process in place… and soon enough, you'll be saying, 'Hooray for processes!'
Let's go…