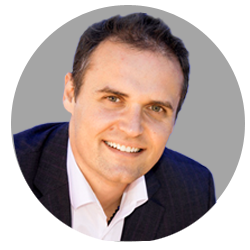 Dear Friend,
First, I'd like to THANK YOU for tuning in to our Forever Cash Real Estate Investing podcast. What we share in the podcast and all our materials is coming from 100% personal experience.
And as a thank you for listening, I want to give you a 7 part mini-course on how my favorite investment techniques work. It's called the "Tax Delinquent Real Estate Investing mini-Course"
Instantly access this FREE 7-part course on how to invest in Tax Delinquent Real Estate BEYOND just Tax Liens and Tax Deeds.
DOWNLOAD NOW
"I just wanted to take this opportunity to thank you for helping me ... It's mainly because of you I took the risk and went for it. ...You very patiently helped me to work through everything. ...I could feel you wishing you could get me to really know that this program works! This approach is so different from past experiences for me..."
~ Nellie Lanbert
"I want to thank you Jack and Michelle for helping me with my business and literally changing my working/ professional life. I will be forever grateful. When I stared your program in 2009 I was truly ready to take on this business and everything in my life was ready for the next stage professionally. I was searching for a business I would truly be able to own as well as financially provide the level of income I was worth. I have occasionally listened to many other programs over the years and to be honest it has been a detraction. NOTHING comes close to what you offered... Thanks to you I am a very lucky man and have changed the game BIG TIME! "
~ Dave Netishen - Full time Tax Delinquent Property Investor
Yes, it really is possible and I want to help you get everything you deserve! Create your Free Account below and access your 7-part Mini-Course Now!