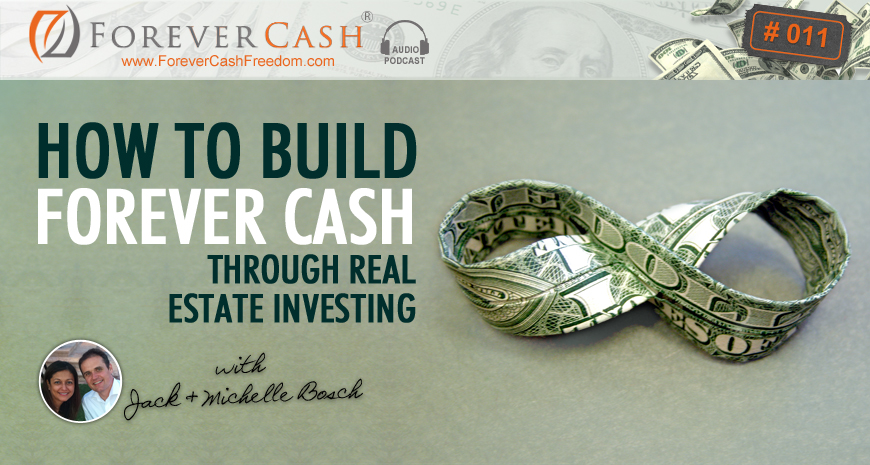 Welcome to our 11th episode in our new podcast series in which we talk about tax-delinquent real estate investing – the niche market of REI that has enabled us to become financially free.
Today, though, we're taking a little break from the specifics of tax-delinquency to cover building your forever cash through REI.
In today's episode, we'll talk about three different types of cash and how you can use them to fuel your Wealth Wheel – oh, and of course, we'll explain what a Wealth Wheel is! The three types of cash we'll discuss are one-time cash, temporary cash and what we call forever cash. We'll also cover tricks to savings your cash – and not sabotaging your savings with frivolous spending.
So, thanks for tuning into our 11th podcast episode. Here we go…
Listen and enjoy:
Podcast: Play in new window | Download
What's inside:
What an effort economy and one-time cash are
Why you should consider investing in mobile homes
What a Wealth Wheel is
How to better hold on to your cash instead of spending it
How to create cash-flow assets
Mentioned in this episode:
Tweetables:

Transcription:
Download episode transcript in PDF format here…
What are you thinking?
First off, we really love feedback, so please click here to give us a quick review in iTunes! Got any thoughts on this episode? We'd love to hear 'em too. Talk to us in the comments below.
Enjoy this podcast? Share the love!