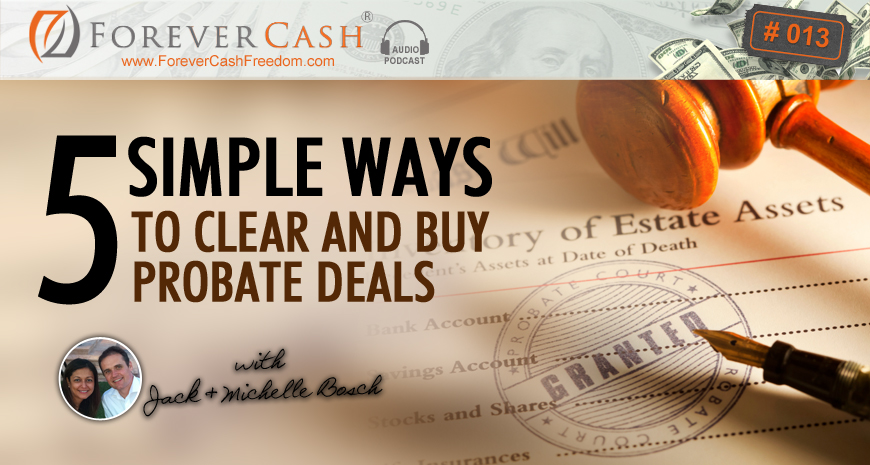 Welcome to our 13th episode in our new podcast series where we cover loads of ways to do REI deals in the niche market of tax-delinquent real estate, which has become our specialty and allowed us to become financially independent. We've done nearly 3,500 deals – in land and houses – and we want to share our tips and tricks with you.

In today's episode, we're talking about how to do a transaction in which one or more of the owners has unfortunately passed away. You will probably be dealing with the owner's kids – their heirs – for these probate cases. So today, we'll cover the different kinds of probate deals; how a will plays a role; what a short probate affidavit/small estate affidavit is; when to file a death certificate; what an executor's deed is; and more.
So, thanks for tuning into our 13th podcast episode. Here we go…
Listen and enjoy:
Podcast: Play in new window | Download
What's inside:
What probate is
A scenario in which someone passes away and heirs are involved in the probate
How you can help an heir transfer ownership from their deceased parents to them and then from them to you
Questions to ask your seller when dealing with probate
Why you should have the heir sign the deed that transfers ownership from the heir to you at the same time that they sign the probate form
Mentioned in this episode:
Tweetables:
Transcription:
Download episode transcript in PDF format here…
What are you thinking?
First off, we really love feedback, so please click here to give us a quick review in iTunes! Got any thoughts on this episode? We'd love to hear 'em too. Talk to us in the comments below.
Enjoy this podcast? Share the love!