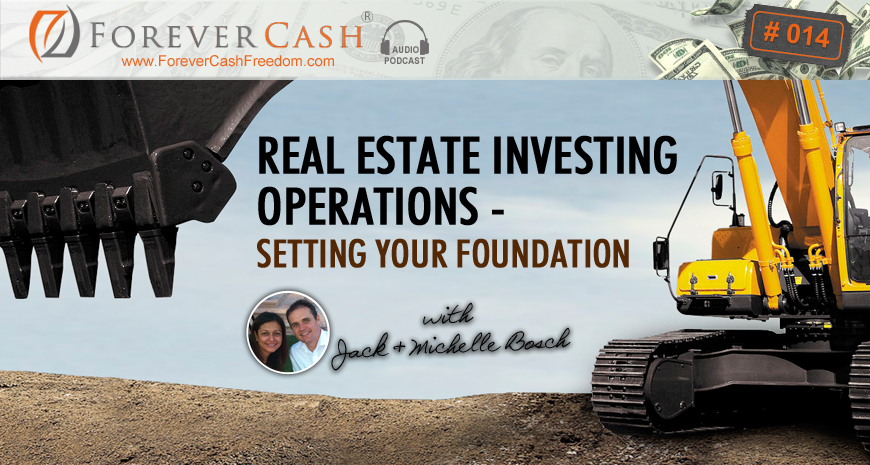 Welcome to our 14th episode in our new podcast series that's all about tax delinquent real estate. We are husband and wife team – Jack and Michelle Bosch – and we've done nearly 3,500 deals – in land and houses in this niche REI area and we want to share what we know about this specialty with you.
In today's episode, we're talking all about operations. Basically, what operations you can put in place in terms of really helping you scale your business. We're covering why it's so important to put these systems to work in your business – today – and exactly how to do that. Lots of good actionable info in today's podcast!
So, thanks for tuning into our 14th podcast episode. Let's get to it…
Listen and enjoy:
Podcast: Play in new window | Download
What's inside:
How Jack and Michelle do tax delinquent deals
How proper operations can give you freedom
Why you need to implement systems
How to create a procedure for each task/function of your business
Why and how you should be 'chunking your time'
Mentioned in this episode:
Tweetables:
Transcription:
Download episode transcript in PDF format here…
What are you thinking?
First off, we really love feedback, so please click here to give us a quick review in iTunes! Got any thoughts on this episode? We'd love to hear 'em too. Talk to us in the comments below.
Enjoy this podcast? Share the love!