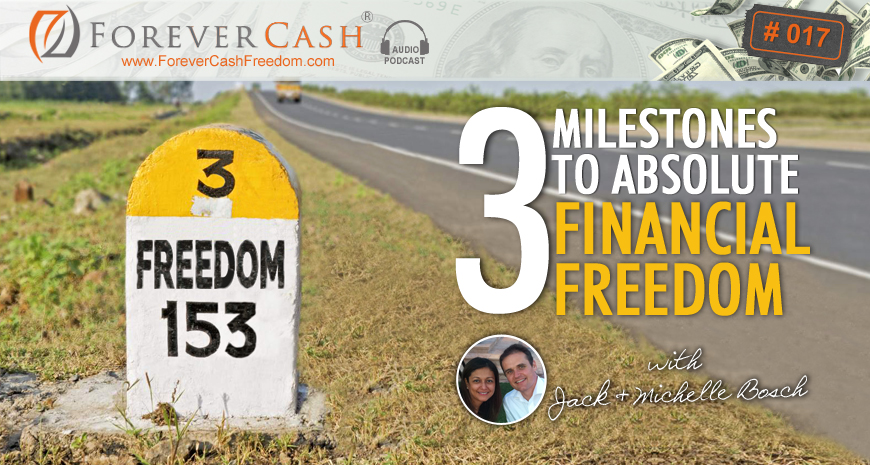 Welcome to our 17th episode in our somewhat new podcast series where we teach you everything we know about how to invest in tax-delinquent real estate. We've done nearly 3,500 deals – in land and houses – with little competition and big profits. And we want to share what we know with you.
In today's episode, we're talking about creating three different milestones that will allow you to retire in safety, in comfort, and in luxury for the rest of your life. After all, there is a big difference between making money and building wealth. We'll cover our process in which you'll learn how to build financial wealth – truly generational wealth. Take notes!
So, thanks for tuning into our 17th podcast episode. Off we go…
Listen and enjoy:
Podcast: Play in new window | Download
What's inside:
What tax-delinquent real estate is and how Jack and Michelle circumvent the tax auctions
Three plans to get you to "Forever Cash" freedom or financial freedom
What the security plan, the comfort plan and the luxury plan are
How to figure out what your plan milestones should be
Mentioned in this episode:
Tweetables:
Transcription:
Download episode transcript in PDF format here…
What are you thinking?
First off, we really love feedback, so please click here to give us a quick review in iTunes! Got any thoughts on this episode? We'd love to hear 'em too. Talk to us in the comments below.
Enjoy this podcast? Share the love!