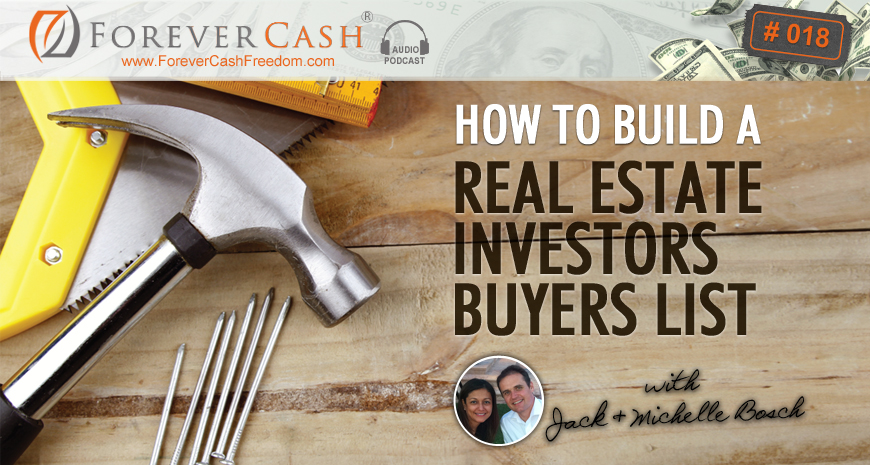 Welcome to our 18th episode in our newer podcast series where we cover everything related to investing in tax-delinquent real estate. We've done nearly 3,500 deals – in land and houses – with little competition and big profits. And we want to share what we know with you.
In today's episode, we're talking about how to start selling and marketing those tax-delinquent properties – in other words – the principles behind building a buyer's list.
We touch on every detail: what exactly a cash buyer's list; what info you need from every cash buyer; what you need to do in order to build a buyers list; how to obtain vital info to continually grow your list; how to communicate with buyers on your list and more.
So, thanks for tuning into our 18th podcast episode. Let's get going…
Listen and enjoy:
Podcast: Play in new window | Download
What's inside:
What a cash buyer's list is
What info you need about your buyers
What you need to build your cash buyer's list
What a squeeze page/opt-in page are – and why you need one
Where to list your properties
How to communicate with your buyer's list
Mentioned in this episode:
Tweetables:
Transcription:
Download episode transcript in PDF format here…
What are you thinking?
First off, we really love feedback, so please click here to give us a quick review in iTunes! Got any thoughts on this episode? We'd love to hear 'em too. Talk to us in the comments below.
Enjoy this podcast? Share the love!