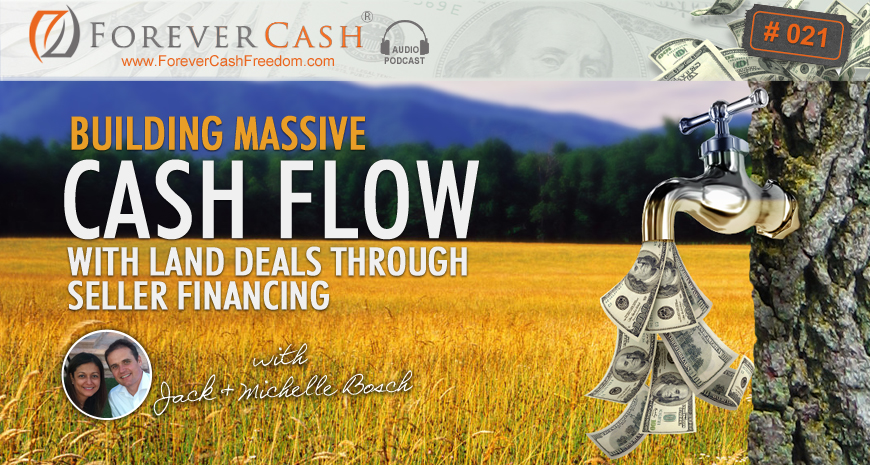 Welcome to our 21st episode in our newer podcast series where we cover everything related to investing in tax-delinquent real estate. As a husband and wife investing team, we've done nearly 3,500 deals – in land and houses – with little competition and big profits. And we want to share what we know with you.
In today's episode, we're talking about land. And more specifically, how to invest in land and create cash flow from those investments. We'll walk you through our land investing strategy – using seller financing – to show you exactly how to create cash flow and create notes on land. We run through lots of numbers to explain just how this really does work – get ready to have your mind blown!
So, thanks for tuning into our 21st podcast episode. Here we go…
Listen and enjoy:
Podcast: Play in new window | Download
What's inside:
Why using a seller financing strategy when investing in land makes sense
The step-by-step process of how you can create cash flow investing in land
How to ramp up your investing to create even more cash flow
At what point in your investing career you may want to consider quitting your regular job and becoming a full-time investor
What the 'Itty Bitty Shitty Committee' is and how to silence it
Mentioned in this episode:
Tweetables:
Transcription:
Download episode transcript in PDF format here…
What are you thinking?
First off, we really love feedback, so please click here to give us a quick review in iTunes! Got any thoughts on this episode? We'd love to hear 'em too. Talk to us in the comments below.
Enjoy this podcast? Share the love!