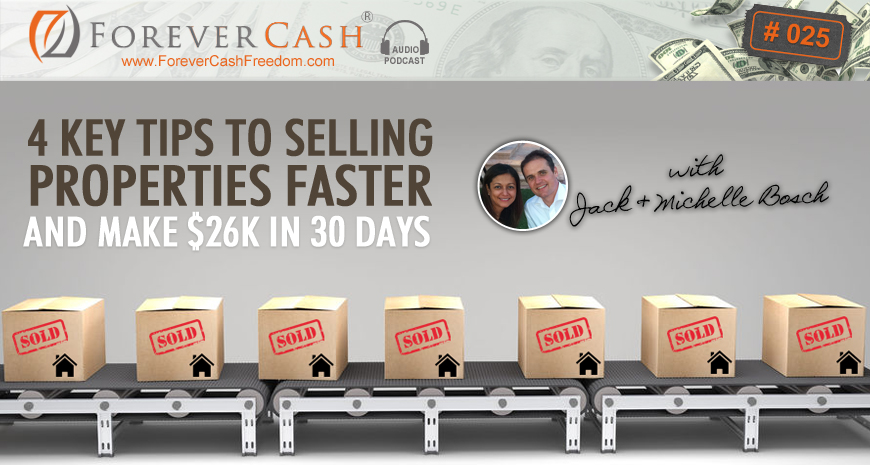 Welcome to our 25th episode in our newer podcast series where we cover everything related to investing in tax-delinquent real estate. In other words, we focus on properties where the owners have not paid the property taxes. As a husband and wife investing team, we've done nearly 3,500 deals – in land and houses – with little competition and big profits. And we want to share what we know with you.
In today's episode, we're talking about how to sell your properties quicker and for more money using some really cool tricks. We'll go over in great detail a case study of how one of our students did just that – it will blow your mind!
So, thanks for tuning into our 25th podcast episode. Off we go…
Listen and enjoy:
Podcast: Play in new window | Download
What's inside:
What 'Structured Rhythms of Success' is and why it's important
Why establishing the real value of your property is crucial
Why you must have a reason to explain why you're selling the property at a bargain
Why you should offer properties with seller financing and a discount for cash buyers
Great websites to post your ad for sale on
Mentioned in this episode:
Tweetables:
Transcription:
Download episode transcript in PDF format here…
What are you thinking?
First off, we really love feedback, so please click here to give us a quick review in iTunes! Got any thoughts on this episode? We'd love to hear 'em too. Talk to us in the comments below.
Enjoy this podcast? Share the love!