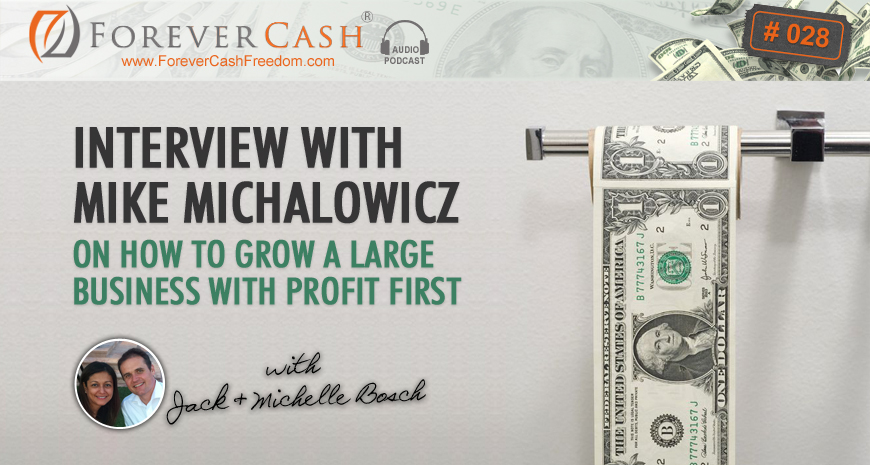 Welcome to our 28th episode in our newer podcast series where we cover everything related to investing in tax-delinquent real estate. In other words, we focus on properties where the owners have not paid the property taxes. As a husband and wife investing team, we've done nearly 3,500 deals – in land and houses – with little competition and big profits. And we want to share what we know with you.
In today's episode, we're covering something a bit different – we're talking with best-selling author and business expert Mike Michalowicz all about business building, which is crucial for real estate investing, because after all – it is a business.
And when you are in business, you need to follow certain principles and strategies to continue to grow your business, which we'll cover today. And, of course, in a business, you aim to not only make money – but keep that money – so we'll touch on that as well.
Mike is so super smart and we are thrilled he's joining us and providing tons of amazing business-building info – you will be too! This will change the way you think about your REI business.
So, thanks for tuning into our 28th podcast episode. Let's go…
Listen and enjoy:
Podcast: Play in new window | Download
What's inside:
How selling Mike's company to a Fortune 500 and then subsequent failures led him to becoming an expert in business principles
Why we need to change our thinking of the definitions of serial entrepreneur and typical entrepreneur
How and why you should be a colossal entrepreneur
What the key to colossal growth is
The 2 key factors of client assessment
Why you need to know the exact community that you resonate with
What squeezing a tube of toothpaste and working out have to do with business principles
Why the most innovative companies are always the most successful
What Mike's Core Four Healthy Habits are
Why you need to think profit first, not revenue
Mike's 2-prong business advice for newbie investors
The thing business owners should be doing quarterly
Mentioned in this episode:
Tweetables:
Transcription:
Download episode transcript in PDF format here…
What are you thinking?
First off, we really love feedback, so please click here to give us a quick review in iTunes! Got any thoughts on this episode? We'd love to hear 'em too. Talk to us in the comments below.
Enjoy this podcast? Share the love!