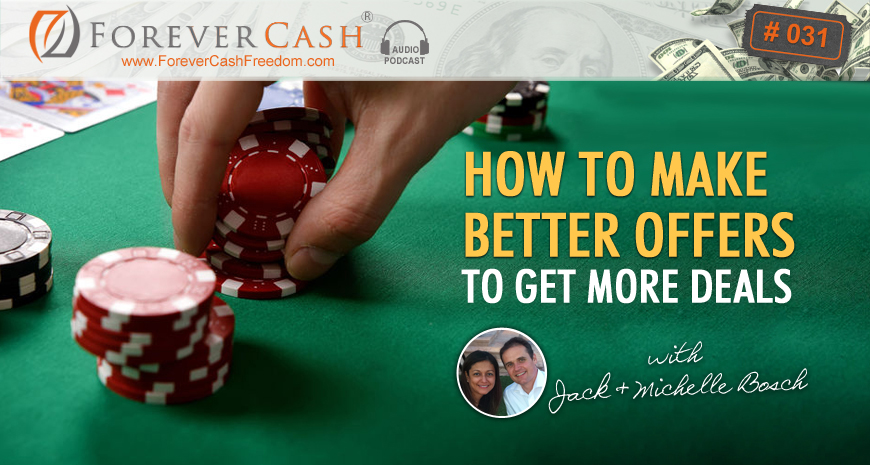 Welcome to our 31st episode in our newer podcast series where we cover everything related to investing in tax-delinquent real estate. In other words, we focus on properties where the owners have not paid the property taxes. As a husband and wife investing team, we've done nearly 3,500 deals – in land and houses – with little competition and big profits. And we want to share what we know with you.
In today's episode, we're talking about the typically mistakes that people make in their offer-making process where they are literally calculating themselves out of a deal. Basically, we'll cover how you can make better offers to get more deals.
So, thanks for tuning into our 31st podcast episode. Let's go…
Listen and enjoy:
Podcast: Play in new window | Download
What's inside:
What the value of the property relies on
2 common mistakes that can cause investors to make an incorrect offer
The percentage of the market value your offer should be
What 'Harvesting an Area' is, why and how you should be doing it
If you've had a great deal – the trick to getting even more great deals based on that one
Mentioned in this episode:
Tweetables:
Transcription:
Download episode transcript in PDF format here…
What are you thinking?
First off, we really love feedback, so please click here to give us a quick review in iTunes! Got any thoughts on this episode? We'd love to hear 'em too. Talk to us in the comments below.
Enjoy this podcast? Share the love!