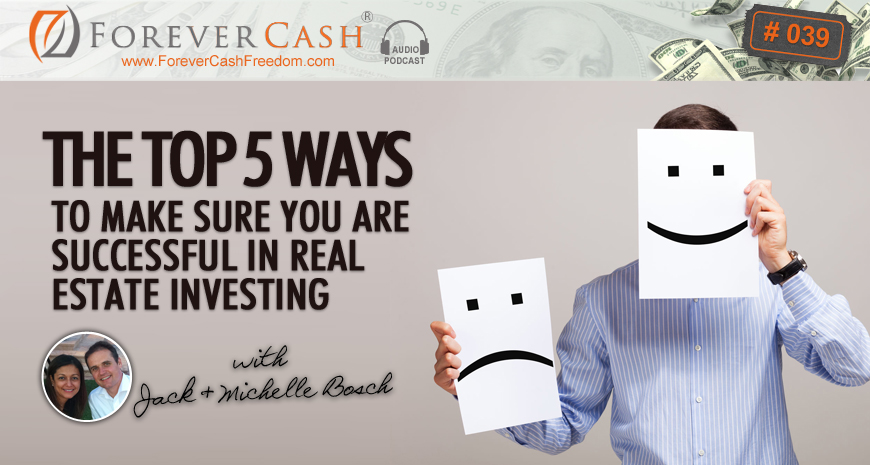 Welcome to our 39th episode in our podcast series that's about everything related to investing in tax-delinquent real estate… and then some. In our business, we focus on properties where the owners have not paid the property taxes. As a husband and wife investing team, we've done nearly 3,500 deals – in land and houses – with little competition and big profits. And we want to share what we know with you.
Today's episode is all about your mindset – you've absolutely gotta have a positive attitude and mindset in order to accomplish your goals. So, we'll cover 5 things that are mindset specific and related to REI that'll help you reach success. Plus, we'll explain what you can do – if by chance you start to become a Debbie Downer – and how to kick her to the curb. Stay positive, friends, we'll show you how.
So, thanks for tuning into our 39th podcast episode. Let's go…
Listen and enjoy:
Podcast: Play in new window | Download
What's inside:
What mailings and the amount of letters you send have to do with your mindset
How to handle it when your deals slow down and what you should do about it
The 2 specific times of year when you can expect a fluctuation in deals
Who you should accept validation from and who you should tune out
What to do to pull yourself out of the rabbit hole of negativity
Why you need to play the 'worst-case scenario' game sometimes
Reasons why your deals may not be working
Mentioned in this episode:
Tweetables:
Transcription:
Download episode transcript in PDF format here…

What are you thinking?
First off, we really love feedback, so please click here to give us a quick review in iTunes! Got any thoughts on this episode? We'd love to hear 'em too. Talk to us in the comments below.
Enjoy this podcast? Share the love!