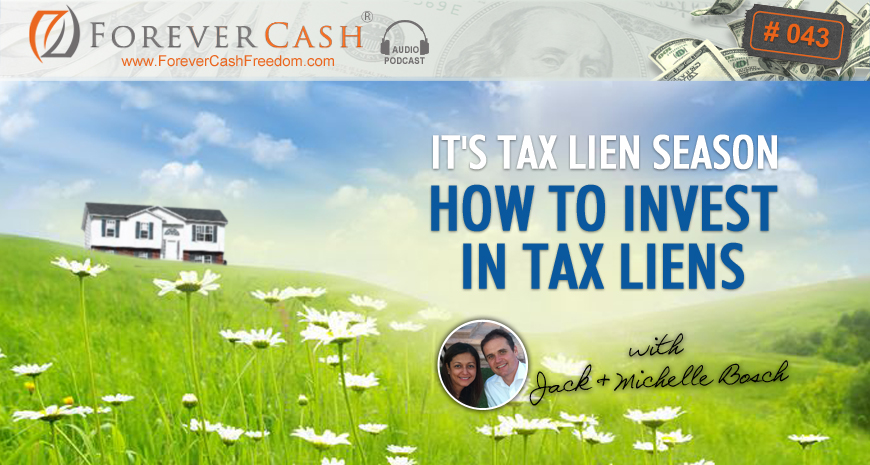 Welcome to the 43rd episode in our podcast series that's about investing in tax-delinquent real estate specifically, but we also cover other REI strategies as well. In our business, we focus on properties where the owners have not paid the property taxes. As a husband and wife investing team, we've done nearly 3,500 deals – in land and houses – with little competition and big profits. And we're letting you in on how to do it all.
Today's episode is about going shopping – because it's tax lien time and action sales are popping up, yay! So, we'll talk about different exit strategies when dealing with tax liens at auctions and how to choose the right exit strategy. We'll also touch on bidding at auctions… and something that's critical to making money, not losing it – we'll cover red flags to watch out for that should steer you away from certain deals. Lots of good info in this episode.
Let's go…
Listen and enjoy:
Podcast: Play in new window | Download
What's inside:
2 exit strategy options with tax liens
Questions to ask yourself that'll help you decide which exit strategy to choose
What exactly a tax lien is in easy-to-understand terms
If you need cash now, this is why you shouldn't invest in tax liens
What indicators to look at to know whether a tax lien property will likely be redeemed soon or not
Things to consider before you go bid on tax liens at auctions, including red flags
When you could become responsible for a government tax lien and how to avoid it
Mentioned in this episode:
Tweetables:
Transcription:
Download episode transcript in PDF format here…

What are you thinking?
First off, we really love feedback, so please click here to give us a quick review in iTunes! Got any thoughts on this episode? We'd love to hear 'em too. Talk to us in the comments below.
Enjoy this podcast? Share the love!