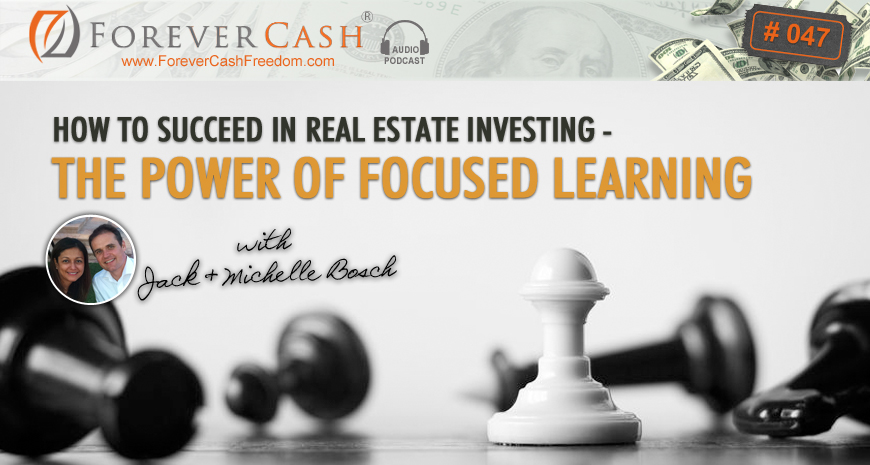 Welcome to the 47th episode in our podcast series that's about investing in tax-delinquent real estate specifically, but we also cover other REI strategies as well. In our business, we focus on properties where the owners have not paid the property taxes. As a husband and wife investing team, we've done nearly 3,800 deals – in land and houses – with little competition and big profits. And we're letting you in on how to do it all.
Class is in session! Yep, I said class, friends. Because in today's episode I'm schooling you on an amazing book I read: Essentialism by Greg McKeown. It's an absolute fantastic book and it really reminded me of some important lessons that I want to share with you because it's very valuable information. So, I'm going to provide you with something like a book report or summary of all the great, actionable stuff in the book. The main message is this: Focus on what matters.
Listen and enjoy:
Podcast: Play in new window | Download
What's inside:
Why does the author say that most things in life are not important?
The handful of decisions that you've made in your life that are truly crucial for your success and happiness
Find out who said this and why: 'I made 10 decisions in my life that today are responsible for 90% of my net worth.'
Why Jack uses Kanye West as example to prove this point about focusing on only what's essential
How to determine which task or area of work you should focus on
The prerequisite you must do before honing in on your one focused task
Why it doesn't matter if you get there first, what matters is that you arrive
Mentioned in this episode:
Tweetables:
Transcription:
Download episode transcript in PDF format here…

What are you thinking?
First off, we really love feedback, so please click here to give us a quick review in iTunes! Got any thoughts on this episode? We'd love to hear 'em too. Talk to us in the comments below.
Enjoy this podcast? Share the love!