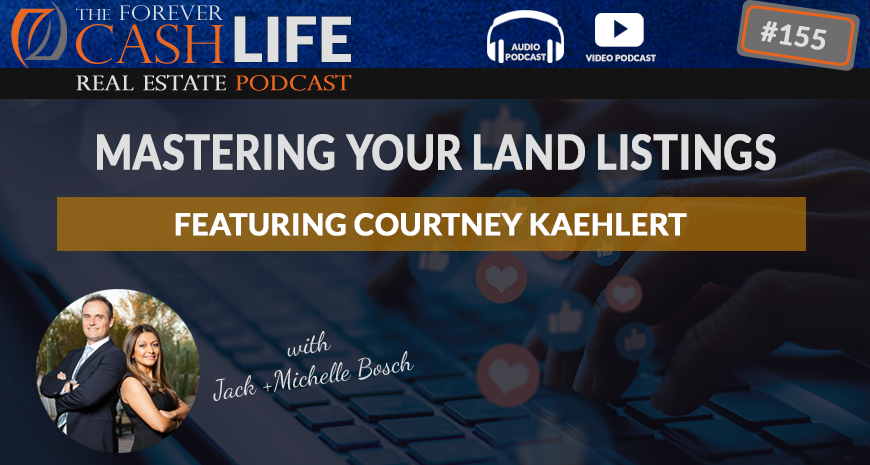 Courtney Kaehlert is a land flipper who has been crushing it in terms of her deals, which is why she has become one of our Land Profit Generator coaches. In this week's episode, Jack Bosch talks to Courtney about her entrepreneurial journey before land flipping and why she decided to go all-in on land.
Courtney also shares insights into how she structures and optimizes her listings. Platforms like Facebook Marketplace can be tricky to navigate, but in this episode you'll get ideas that you can start testing immediately! No more fumbling around in the dark, it's time to implement strategies that you can test and alter in order to find the formula that works for you.
Listen and enjoy:
What's inside:
Find out about Courtney Kaehlert's career history
Discover why Courtney has gone all-in on land
Learn how to optimize your land listings
Mentioned in this episode
Tweetables:
Enjoy this podcast? Share the love!