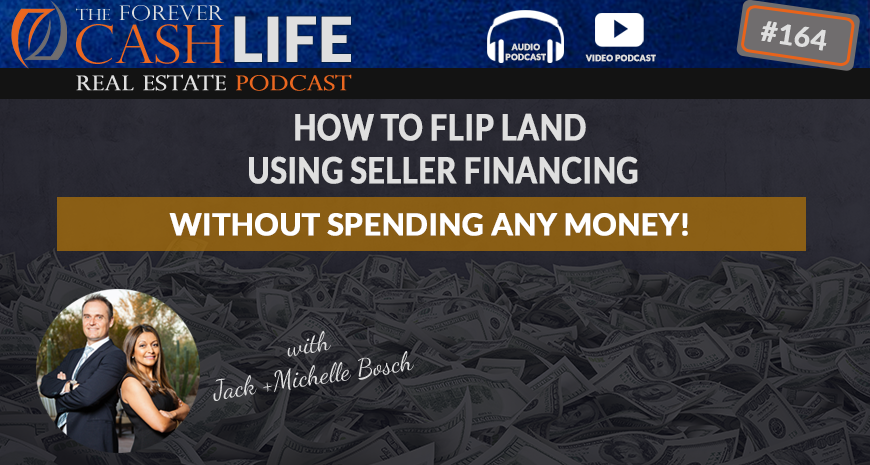 We're talking about everything to do with seller financing in this week's episode of the Forever Cash Podcast. You'll find out exactly how seller financing works and how to start doing deals without spending a cent!
This is one of our favorite ways to flip land because it generates a passive cash flow month after month. Advanced land flippers should stick around to the end of the episode to find out about some creative financing options for higher-value deals.
Listen and enjoy:
What's inside:
Find out how to do a seller financing deal
Discover how you can replace your income with seller financing deals
Learn about advanced seller financing tactics
Mentioned in this episode
Tweetables:
Enjoy this podcast? Share the love!