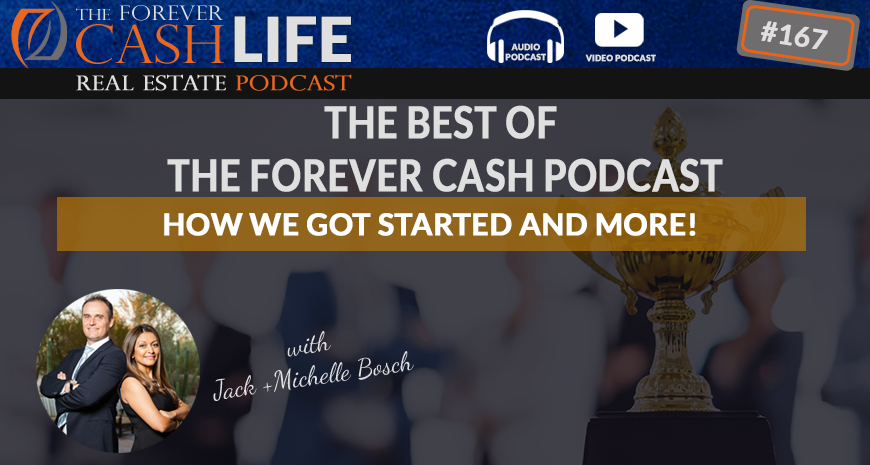 We're taking a look back at some of the best moments from The Forever Cash Podcast this week!
We start off with a clip from episode 122 "Why Land Is Better Than Houses" – you'll hear about our very first land deal and how we got started in the world of Land Flipping.
Then, we look back at an interview we did with Warren & Michele Davis all the way back in episode 111 – you'll find out how they followed the Forever Cash blueprint to success and got their first land deal in 3 months.
Finally, Clark Sheffield & Jace Mattinson explain how millionaires think and invest in this clip from episode 108. They have a ton of insights into the millionaire mindset, and this advice is incredibly valuable no matter what level you are at.
Listen and enjoy:
What's inside:
Look back at incredible moments from the Forever Cash Podcast
Hear about our first-ever land deal!
Discover how a couple got their first deal in 3 months
Understand the millionaire mindset
Mentioned in this episode
Tweetables:
Enjoy this podcast? Share the love!