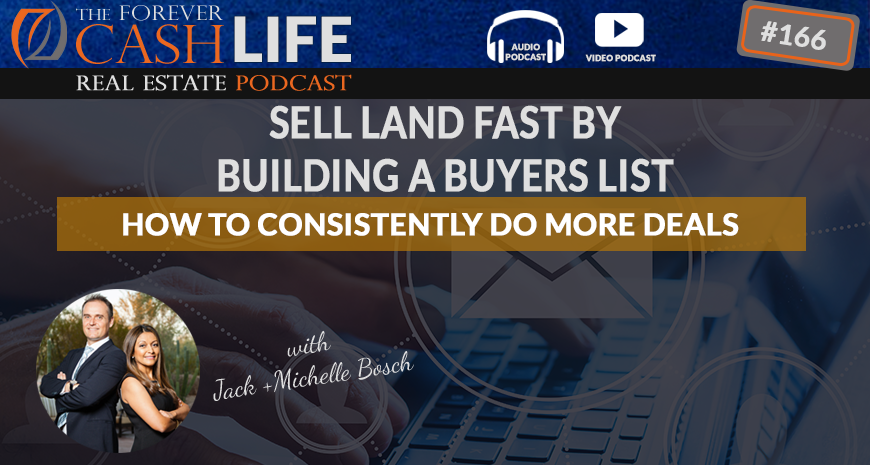 In this episode, we discuss three strategies for building up your buyers list. You'll discover why this is so crucial to your success as a land flipper. A quality buyers list will radically improve your chances of selling your properties – and it's very simple to develop.
You'll also find out why you don't necessarily need a large list – in fact, one of our Hall of Fame students Paul Young sold most of his properties using a list of only 400!
Listen and enjoy:
/p>
What's inside:
Find out how to create a quality buyers list
Discover why you need a buyers list
Learn how to flip land quickly month after month
Mentioned in this episode
Tweetables:
Enjoy this podcast? Share the love!