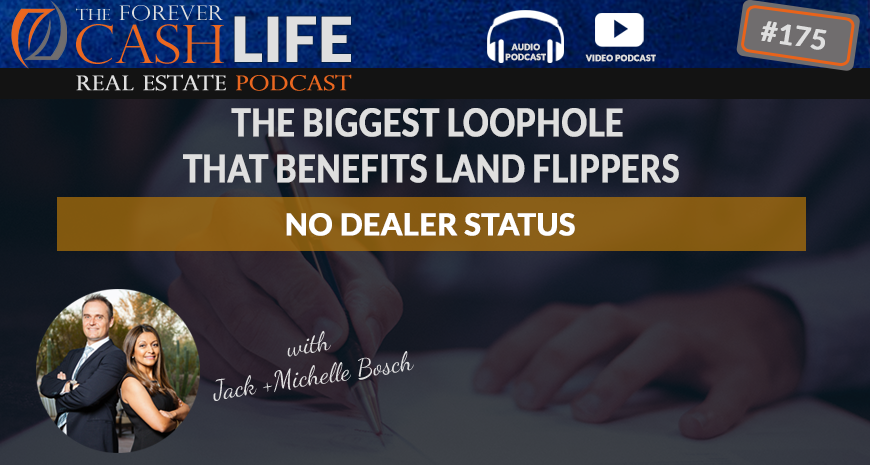 We love seller financing deals. They provide us with regular cash flow every single month and allow our students to pay off all their expenses incredibly quickly. However, if you are not careful, you might get stuck with a huge tax bill. In this episode, I discuss a tax loophole that will allow you to save a ton of money! Just remember to double-check everything I say with your CPA – I am not a lawyer.
Take your land business to the next level at our upcoming 3-day live event! From 19 – 21 February, I'll give you the step-by-step blueprint to the 5 proven ways I personally use to make money in real estate right now so you can make a fortune in today's market. Go to https://www.landflippinglive.com
This podcast was recorded as part of our Winning Wednesday live series. Every Wednesday at 10AM PST on the Land Profit Generator Real Estate Investing Facebook Group, I answer your questions and delve deep into real topics that affect land flipping business owners.
Listen and enjoy:
What's inside:
Find out about dealer status and how to get around it
Learn how to save on your taxes
Understand the tax loophole that will save you money
Mentioned in this episode
Tweetables:
Enjoy this podcast? Share the love!