Today, I want to re-post an incredibly popular interview that I did a while back with my friend Ty Cohen.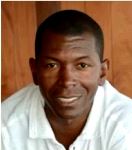 Ty Cohen is a friend of mine who has found a lot of success selling eBooks on amazon.com. I wish that I could say he was one of my students, but amazingly he and I were using similar principles (albeit with different vehicles) to generate Forever Cash. While I focused on real estate, Ty focused on books.
We sat down for a chat a few months ago, and thankfully I had my recorder going. After telling me a little about what it was like growing up in Connecticut and working for Walgreen's, Ty told me about the moment that changed his life – the moment he received a $42 check from amazon.com for a book that he had uploaded to the site.
Ty does not consider himself a writer and he doesn't think his first book was that well written. But even so, those $42 were the most important that he had ever earned. It was his proof of concept, and he decided to change his focus from other investments to amazon. He spent many hours seeing what kinds of books were selling, what made them successful, and what kind of covers he should design.
Ty broke down his methods into several steps:
Use Google Keyword Planner to see how often your book subject is searched for (focus on 10,000 -100,000 monthly searches)
Write (or find a writer) to make a decent book on the subject
Pay a graphic designer to make a cover
Upload the book to amazon.com
And that's it.
At first, it would take Ty around 4-5 hours per book, but now he can get it done in about 45 minutes for an out-of-pocket investment of roughly $150. He currently brings in about $40-45,000 per month from his eBooks.
I really enjoyed speaking with Ty because it confirmed a lot of what I had thought about the principles of Forever Cash. The specific vehicle doesn't matter as long as the steps are followed.